Before the season was postponed in March, LeBron James and LA Lakers were standing at the top of the West. Will they be able to withstand the next opponents?
Houston Rockets
Before the transfer market closed, the Houston Rockets made one of the most incredible deals by giving up the only true center-forward in the squad, Clint Capela and relying solely on the James Harden – Russell Westbrook.
The absence of Capela paved the way for Westbrook to shine. In February, Rockets-no-Capela created countless problems for LeBron James and his teammates. The person who shone in that match was no other than the 2017 MVP with 41 points.
Rockets showed signs of losing their breath before COVID-19 stopped the tournament. However, this past period of time might help them recover their strength. If Harden and Westbrook find common ground, surely teachers Mike D'Antoni will be a formidable obstacle.
Oklahoma City Thunder
One of the biggest surprises of the past season is undoubtedly Oklahoma City Thunder. Farewell to the star duo Paul George and Russell Westbrook, this team was considered to have almost no entrance to the Playoffs. But Chris Paul and his young teammates showed a completely different face.
While Paul seemed to be rejuvenating, Steven Adams continued to play stably, faces like the mature Shai Gilgeous-Alexander, Dennis Schroder and Danilo Gallinari saw and made a solid formation under the direction of the Coach Billy Donovan.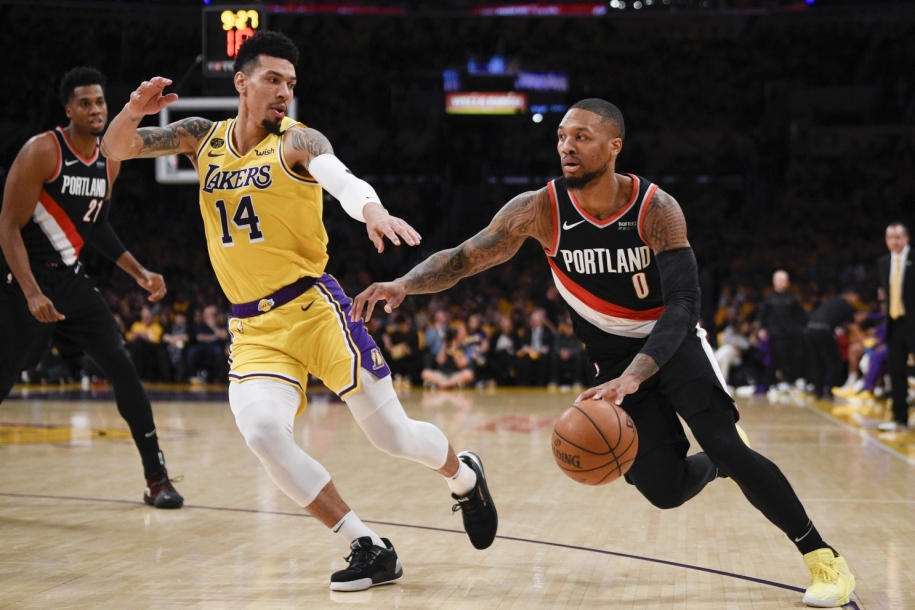 Thunder's situation is quite similar to LA Clippers last season with a potential young squad and no longer have to prove anything. A mentally comfortable team can cause a lot of difficulties – just ask Golden State Warriors round 1 in 2019 to be clear.
Portland Trail Blazers: Dame Time
Portland Trail Blazers should also be considered a big surprise, but is at the extreme opposite to Oklahoma City Thunder. From the position of Western runner-up, now Damian Lillard and his teammates are ranked 9th in the rankings and not sure to enter the Playoffs.
However, if Lillard and McCollum can pull the Moda Center team over the main season, this will be a big obstacle for the LA Lakers in the first round. Damian Lillard always shows the highest level of performance and class each when encountering the Yellow – Purple team.
In 27 times against the Lakers in his career, the 29-year-old star scored an average of 27.7 points, 7.1 assists and achieved a throwing efficiency of 45.6%, a throw rate of 3 points over 38%. Besides, veterans like Carmelo Anthony, Trevor Ariza or Hassan Whiteside promise to transform the face of Portland when Playoffs mode is turned on.