According to Reuters, the French authorities released the head of the African football governing body Ahmad Ahmad after hours of being questioned for a corruption investigation.
African Football Federation president Ahmad Ahmad (59) was arrested at his hotel in Paris on June 6 and released after the end of the interrogation. This meant that he was free to leave France.
A source from the French authorities said Ahmad was questioned over allegations of "active" and "passive" corruption, money laundering, and organized crime.
Currently, both Ahmad, the representative lawyer and CAF have not commented.
Previously, Mr. Ahmad has been investigated by the Ethics Committee of the World Football Association (FIFA) over allegations of financial irregularities since he became leader of the CAF.
In late March, CAF Secretary General Amr Fahmy sent a document to FIFA accusing President Ahmad Ahmad of bribing and abusing hundreds of thousands of dollars, shortly after, Mr. Fahmy was fired.
According to Reuters, the allegations related to CAF President Ahmad ordered his Secretary-General to pay 20,000 USD of bribes to the accounts of the leaders of African football associations. This includes the accounts of the President of the Republic of Cabo Verde Football Association and the Republic of Tanzania.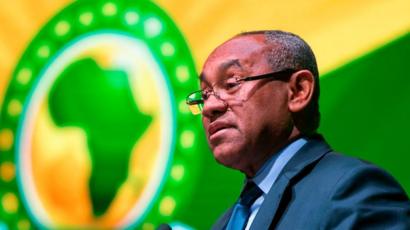 The document also accused Mr. Ahmad of causing CAF to pay an additional $ 830,000 when ordering equipment through a French intermediary company called Tactical Steel.
Not only that, Mr. Ahmad was also accused of harassing 4 CAF female employees; violating regulations on adding Moroccan representatives to CAF; and spent more than $ 400,000 from CAF's source for cars in Egypt, Madagascar – where a satellite office was set up for Mr. Ahmad.
In a statement on June 7, FIFA asked for more details on Mr. Ahmad's case and said that all charges against him must be clearly investigated.
FIFA stressed that anyone found to have illegal or illegal behavior has no place in football.